Hollywood Theme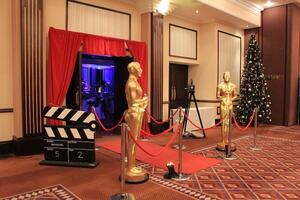 Reach for the stars and splash out on a 'Hollywood' themed event – it's your turn to shine. Here is your golden opportunity to stroll along the red carpet, pose for the paparazzi and rub shoulders with A-list stars (or at least their lookalikes).
Circus Theme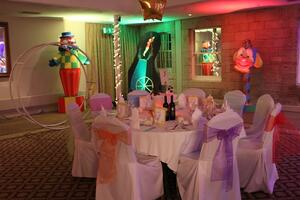 It's all the fun of the fair at a Circus themed party; taking you on a sentimental journey through time. Decorate your venue with our themed props including classic side attractions such as the coconut shy and tin can alley.
Hollywood Award Ceremony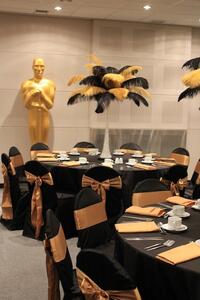 Capture the glitz and glamour of a VIP evening amongst the stars with our Hollywood themed event. If you are looking to recreate the elegance of a Hollywood awards night, this theme is sure to impress.
Masquerade Ball
Our fantastic Masquerade themed balls create a scenery of mystery and intrigue. This theme is a popular hit with fundraising events that transform into a memorable and magnificent event.
Best of British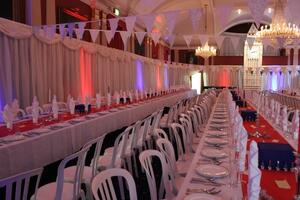 Celebrate the best of Britain with a quintessentially English tea party, a Jubilee-inspired street party or old fashioned cockney knees up.
Oktoberfest / German / Bavarian Theme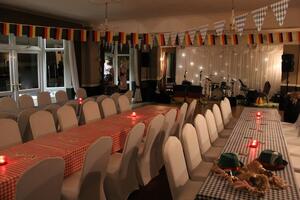 Bavarian themed nights and Oktoberfest themed parties are always a big hit. From Themed weddings through to cor[orate events, a Bavarian theme party will keep your guests amused from start to finish. Our fabulous Theme prop rental service can transform any venue into a Bavarian beer-house, so slam those tankards on the tables to celebrate our fantastic Bavarian theme party hire service.
Medieval Banquet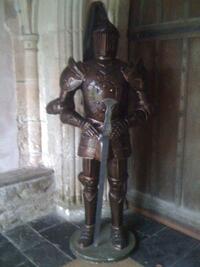 Here is your chance to hold the king of all parties at a 'Medieval Banquet' themed event.
1920's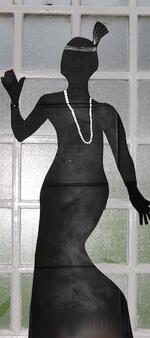 Our 1920's party themed events features many 20's props to hire. From Art Deco Furniture Hire to Tiffany Lamps, our twenties props to hire add glamour to any 1920's party.